Registration Deadline: Wednesday, January 15th!
This great weekend retreat will be a great time for teens from all backgrounds to re-connect as we start out
the new year. Weather permitting, we'll be tubing and enjoying some great outdoor competition along with some hilarious indoor activities.

All activities, meals and lodging will be covered in the cost for the weekend.
Teens will be staying in supervised heated accommodations on Friday night. The weekend includes three meals, one night of lodging, three chapel sessions and a weekend full of fun!

Cost: $40/Teen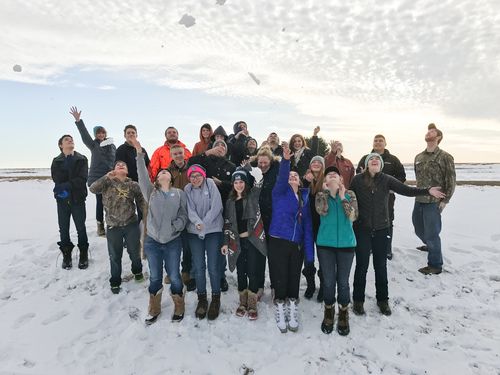 The retreat will begin Friday evening with supper at 6:30. After supper, we'll head over to chapel for a challenge from God's Word. The evening will be filled with some game time and hot chocolate. Saturday morning, we'll have a fabulous hot breakfast followed by chapel session number two. A hearty lunch will follow a morning packed with more activities and some free time. Some afternoon events and chapel will finish up our retreat. Campers can be picked up around 4:30 PM on Saturday at the Chapel.